Staff Department "Behavioral Therapists&quot
There are 2 results found
Hannah Embree, BCBA
Behavioral Therapist
Biography
Hannah is a Board Certified Behavior Analyst with a master's degree in Early Childhood Education and a license in Early Childhood Special Education. She is also pursuing certification in Early Start Denver Model direct service delivery (ESDM, Rogers, et al.). Hannah has served children, adolescents, and adults with autism and developmental disabilities and their families and caregivers in home, community, and center-based settings for 10 years. Her emphasis and clinical interests include the development of strong social relationships with young children as a foundation for learning and teaching, and developing methods, motivation and strategies to increase independence and active participation in family routines in the home and community.
Other professional interests include the application of the behavior analytic principles of Acceptance and Commitment Therapy (ACT) to values-driven clinical work with children and families, in staff training and supervision, and in organizational management.
Hannah loves playing with dogs, eating and cooking, time with friends and family, traveling, gardening, hiking, and real talk.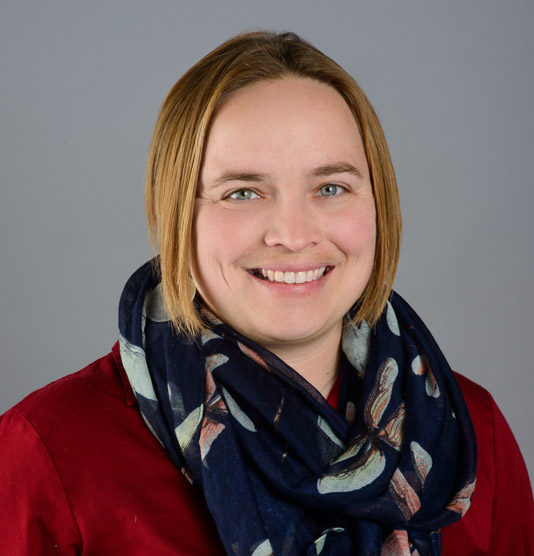 Kenzie Davison, BCBA
Behavioral Therapist Supervisor
Biography

Kenzie is a Board Certified Behavior Analyst (BCBA) and a certified Synergetic Play Therapist. She has worked with individuals with special needs for over twenty years – starting with volunteering in high school. Kenzie supports clients by developing pivotal behaviors: regulation, coordination, and communication to form the foundation for learning. She designs skill acquisition programming for clients in home, school, and community settings.  She values a collaborative approach – partnering with parents, caregivers, and other service providers – to assess socially significant behavior and implement evidence-based practices. She incorporates children's strengths & interests while addressing areas of growth through researched-based naturalistic play. Kenzie specializes in working with children with regulation challenges, significant communication delays, multiple diagnoses, and challenging behaviors. Kenzie is pursuing becoming an Acceptance & Commitment Therapy (ACT) trainer. She is fluent in American Sign Language and still practicing her Spanish.

​